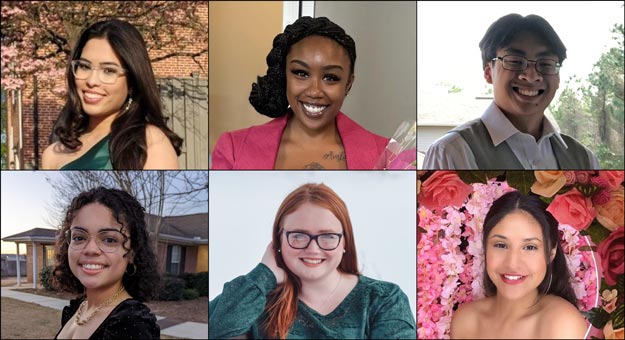 Supporting Exceptional Students from Rural America!
The CARH Scholarship Foundation is a separate 501(c)3 entity from CARH that provides college scholarships to exceptional students who reside in CARH-member properties. The Foundation was created in 2005 to promote education and expand opportunities for residents of affordable rural housing. CARH started with two scholarships in 2005, added a third in 2010, a fourth in 2013, a fifth scholarship in 2015, and a sixth was added in 2020. Each scholarship provides $1,500 each semester for up to four years. (Prior to 2016, $1,000 per semester was awarded.)
The CARH scholarships are named after James L. Poehlman, Gordon L. Blackwell and Jack Godin, Jr., three CARH members who were instrumental in the association's success. The 4th scholarship is the CRHD Founders Scholarship, and honors all of the founding members of the Council for Rural Housing Development (CRHD) which is the precursor to the current CARH. The 5th scholarship is the CARH Scholarship Foundation Scholarship, and is named after the Foundation.
CARH and the Foundation thank all of our members for their support of the Scholarship Fund!
Support the CARH Scholarship Foundation with a donation today! Donations to the 501(c)3 CARH Scholarship Foundation are tax-deductible to the fullest extent of the law.
2023 Scholarship Foundation Scholarship applications are available now, with a due date of April 30, 2023. Click on the Applications page fore more information.