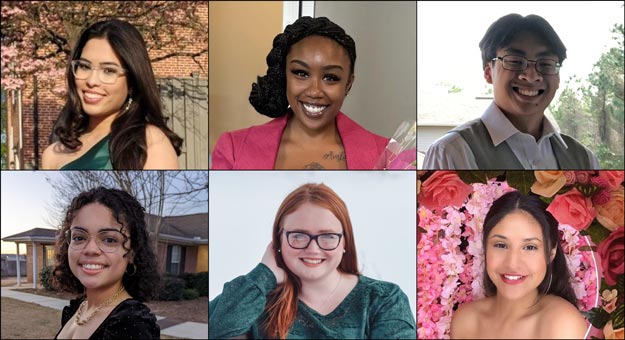 (CARH-Member Properties: Click here to Download Flier to Post and/or Distribute)
In 2023, Seven Scholarships are offered; $2,000 per semester, for up to four years
Who May Apply
Qualified applicants must be a resident of a CARH-member property*; a U.S. citizen or permanent legal resident; demonstrate financial need; and:
For Traditional and Non-Traditional applicants — must hold or be a candidate for a high school diploma or equivalent; demonstrate scholastic or work achievement; and be accepted at or currently enrolled, as a full-time student at an accredited 2- or 4-year college or university.
For Technical/Trade/Vocational applicants — must be accepted at or attending a technical, trade, or vocational school or program.
For Graduate School applicants — must be accepted at or currently enrolled in a graduate program at an accredited university. *Former Scholarship Foundation recipients are eligible to apply as Graduate School applicants and are not required to meet the requirement of residency in a CARH-member property.
Proof of acceptance and/or enrollment at an accredited school is required for all applicants. Please see appropriate application for all eligibility requirements.

The Foundation is encouraging submission of applications from residents who will be attending Technical/Trade/Vocational or Graduate School. If there are qualified submissions, at least one of the scholarships will be awarded each of those categories.
How to Apply
Applications for the 2023 scholarships are now available for download. Click on the appropriate application hyperlink below. The application deadline has been extended to May 12, 2023.
There are four types of applications:
Applicants must provide comprehensive information including a complete biography with supporting materials, a description of their academic careers, a detailed statement of their educational plans, letters of reference and a writing sample. Please read and complete all instructions and criteria on the application before submitting. Incomplete applications will not be considered. It is important you provide ALL information requested before the application deadline.

For more information, please contact the foundation at:
The CARH Scholarship Foundation
116 S. Fayette Street
Alexandria, VA 22314
Tel 703-837-9001, Fax 703-837-8467
Email – ScholarshipFoundation@carh.org
The Selection Process
The CARH Foundation Board of Directors selects the Scholarship Selection Committee from the CARH membership, which announces the recipients in May of each year.