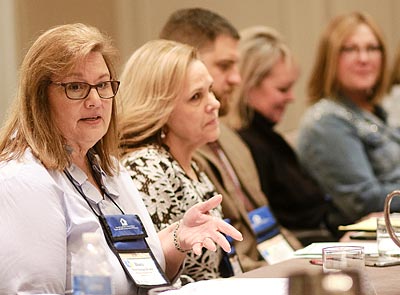 CARH members are builders, owners, developers, managers, non-profits, housing authorities, syndicators, accountants, architects, attorneys, bankers, and companies that supply goods and services to the industry. We provide a unified voice for all of these professionals to Congress, administrations, and government agencies. Hundreds of professionals in more than 45 states rely on CARH to provide them with superior legislative representation. Join your voice with ours! Join CARH today!
Download Applications:
MAIL CHECKS TO: CARH, 116 S. Fayette St., Alexandria, VA 22314. Note: 60% of CARH membership dues are tax deductible (40% fund CARH's legislative efforts). No portion of the property training and education fees paid by the properties you own or manage are allocated toward CARH's lobbying efforts. We suggest you consult with your tax advisor to confirm the deductibility with regards to your tax situation.
CARH members and applicants for CARH membership are required to abide by CARH's Code of Ethics.  Click here to view the Code of Ethics.
Click here to see a list of CARH's State Affiliated Associations!
Click here to learn more about the important benefits and services that CARH provides to its members!
"CARH is effective and has, over the years, been successful at keeping affordable
housing issues in the discussions on [Capitol] Hill."
CARH Member