Due to school closings and delays surrounding COVID-19, the CARH Scholarship Foundation has extended the deadline for accepting scholarship applications to June 15, 2020.  If you have not already done so, please contact your on-site property managers to let them know about the CARH Scholarships so that they can safely encourage their residents to apply immediately! Click here for a flier that you can email or fax to your properties to help publicize the scholarship program.
Six scholarships are awarded to deserving residents of CARH-member affordable rural housing properties. Each scholarship provides $1,500 per semester for educational expenses, with a maximum four years of funding. Additionally, one scholarship has been reserved for a qualified applicant (if any) who has been accepted at or is enrolled in an accredited vocational or trade school program. All applicants are eligible for the other five scholarships.
There are two types of applications for scholarships (click title to download the application):
Applications, along with qualification information, can also be downloaded from the "Scholarship Foundation" menu option of the CARH website, www.carh.org. Applications must be received no later than the extended deadline of June 15, 2020.
Sincerely,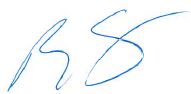 Rodney Corley
CARH Scholarship Foundation President