CARH BROADCAST E-MAIL – Midyear Meeting Update
November 9, 2023

Dear Friends,
We are d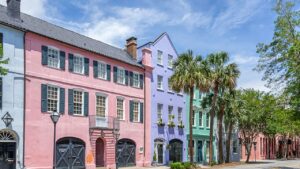 elighted to announce that the 2024 Council for Affordable Rural Housing (CARH) Midyear Meeting will be held on January 29-31 in one of the world's most beautiful cities, Charleston, South Carolina. Make your plans now to attend!
Top industry experts, including government officials and business leaders, will be among the speakers and panelists at the meeting, which is regarded as one of the premier affordable, rural housing meetings for quality content. Experience two and a half days engaged in key topics, industry trends, new policies, and possible legislation affecting the affordable housing industry. Sessions will focus on:
Funding for affordable housing programs
Long-term preservation solutions for the rural housing portfolio
Status of proposals in Congress that would decouple Rural Development's Section 515 program from the Section 521 program
Furthering the public-private partnership that has developed throughout the years through the use of the Housing Credit and Housing Bond programs
Operational issues that continue to impact properties, including insurance costs
Tips to manage your business most effectively
How to convey to Congress and the Administration the long-term needs of the industry and how both branches of government must respond to meet those needs
Multiple networking opportunities are built in to the schedule so you can personally meet and greet the people whose work impacts your business every day. Celebrate CARH's prestigious awards honoring industry leaders and network with colleagues and friends during evening receptions. Enjoy leisure time visiting historic properties, museums, art galleries, unique shops, and world-class restaurants within walking distance of the hotel. Nearby attractions, beaches, sporting, and cultural events offer something for all interests.
The CARH standing committees will convene on Monday, January 29. The committee meetings give attendees the opportunity to promote issues you'd like CARH to advance through legislative or regulatory work, or benefits and services you would like CARH to offer the membership. There will also be ample opportunities to meet with our loyal vendors and service providers who offer so much to the industry.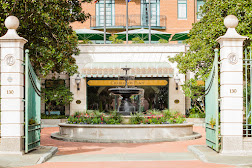 Our meeting headquarters, The Charleston Place Hotel, will provide an elegant, old-world setting in the heart of Historic Charleston. Charleston Place is creating a new standard of gracious hospitality in a city that Travel + Leisure readers have ranked the Number 1 city in the country for over a decade.
Register Now – CARH is delighted to offer "early bird" meeting registration at a preferred rate until November 30! Meeting registration and pricing information are available by clicking here or in the Meetings Section at carh.org. Reserve your place today by completing the meeting registration form.
Reserve Your Room Now – CARH is also pleased to provide meeting attendees with a preferred rate at The Charleston Place until December 29, 2023. For reservations, please call the hotel reservation line at 800-611-5545 and identify yourself as part of the "Council for Affordable and Rural Housing" group. Or reserve online by clicking here. The discounted room rate is $290 per night for single/double occupancy deluxe guestrooms.
Become a Meeting Sponsor Now – Finally, we encourage you to become a meeting sponsor and
help support this key industry event! Please click here for the CARH Sponsorship Form or visit carh.org. The sooner you send in your Sponsorship Form, the earlier your logo will be part of CARH's pre-meeting materials!
The detailed meeting brochure will be available in the coming weeks. For travel and planning purposes, the meeting will begin at approximately 9:00 a.m. on Monday, January 29 and close at approximately 12:00 p.m. on Wednesday, January 31. Register now to take advantage of the reduced meeting rate!
Please contact the CARH national office at carh@carh.org or 703-837-9001 if you have questions. We look forward to seeing you at The Charleston Place in January!
Sincerely,

Ian Maute                                             Colleen M. Fisher
CARH President                                   Executive Director
CARH would like to thank the following current sponsors of the upcoming Midyear Meeting: