SCHOLARSHIP APPLICATION UPDATE
November 2, 2023
Dear CARH Members:
To better coincide with the college application process, the CARH Scholarship Foundation has adjusted the timeline for announcing and accepting applications for the 2024 scholarships. The application period is now open for the CARH Scholarship Foundation's seven available scholarships and the new deadline for completed applications is February 28, 2024.
The Foundation is offering the seven scholarships to deserving students from CARH-member affordable rural housing properties. Each scholarship is $2,000 per semester for educational expenses, with a maximum of four years (eight semesters) of funding. This is the 19th year that the Scholarship Foundation has awarded scholarships. Past recipients can be found here.
There are four different applications available:
Qualified applicants for the Traditional, Non-Traditional, and Technical/Trade/Vocational applicants must be a resident of a CARH-member property; a U.S. citizen or permanent legal resident; hold or be a candidate for a high school diploma or equivalent; demonstrate scholastic or work achievement; demonstrate financial need; and be accepted at or currently enrolled, as a full-time undergraduate student at an accredited 2- or 4-year college or university; or accepted at or attending a technical, trade, or vocational school or program.
Qualified Graduate Student applicants must be a resident of a CARH-member property OR former recipient of a CARH Scholarship Foundation Scholarship; a US citizen or permanent legal resident; hold a bachelor's degree from an accredited college or university; and be accepted at or enrolled in a post-graduate program at an accredited university.
Please remind your onsite property management personnel to encourage residents to apply for these scholarships! Click here for a flyer that can be posted in property common areas or distributed to residents. Applications should be submitted no later than February 28, 2024. For complete eligibility requirements and instructions on applying, click here to download the appropriate application.
Scholarship recipients will be invited to join CARH at the 2024 Annual Meeting & Legislative Conference, June 26-28, in Arlington, Virginia. CARH will cover the travel expenses for the scholarship recipients and one guest (parent or guardian if under 18). CARH will also publish the recipients in its two publications, CARH News and Insights for On-sites.
Thank you for your time and assistance in promoting the CARH Scholarship Foundation's 2024 Scholarship application process!
Sincerely,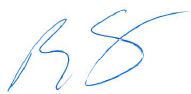 Rodney Corley
CARH Scholarship Foundation President