REMINDER                         REMINDER                         REMINDER
If you have not already done so – please immediately encourage onsite staff at CARH member properties to remind their residents that they have until Friday, May 6th to submit their application for the CARH Scholarship Foundation Scholarships!!
Click here for a flier that properties can provide to residents that will help publicize the scholarship program and provides information on the extended deadline of May 6, where to download the applications, and qualification criteria.
As a reminder, six scholarships will be awarded to deserving residents of CARH-member affordable rural housing properties. Each scholarship provides $1,500 per semester for educational expenses, with a maximum four years of funding. Additionally, one scholarship has been reserved for a qualified applicant (if any) who has been accepted at or is enrolled in an accredited vocational or trade school program. All applicants are eligible for the other five scholarships.
There are three types of applications for scholarships:
Applications can also be downloaded from the "Scholarship Foundation" menu option of the CARH website, www.carh.org. Applications must be received by the Scholarship Foundation no later than the extended deadline of May 6, 2022.
Site managers play integral roles in the lives of residents who live in rural housing complexes. Due to the efforts of these managers, residents have been encouraged to submit scholarship applications in the past. As recognition of this work, the Foundation will present to the manager of each complex where there is a successful scholarship recipient, $250 plus recognition in several CARH publications and on the CARH website!
Recipients of the scholarships will be presented at a special Awards Ceremony during CARH's Annual Meeting and Legislative Conference which will be held June 27-29, 2022.
Thank you for your time and assistance in promoting the CARH Scholarship Foundation's 2022 Scholarship application process!
Sincerely,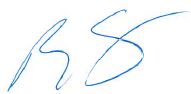 Rodney Corley
CARH Scholarship Foundation President